Getting to Birmingham Airport - Rail, Coach, Bus & Taxi
Getting to Birmingham Airport is easily accessible and is served by National Express coaches, trains and by a network of taxi and bus services. It is also easy to drive to.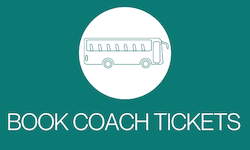 Local bus services
Looking to catch a local bus from the airport to the city? You have 5 options:
X1 (connecting Birmingham and Coventry)
966 (connecting Erdington and Solihull)
97/97A (Birmingham City Centre to Birmingham Airport – 24/7)
75/75A (connecting Sutton Coldfield and Birmingham International Station)
91 (connecting Chelmsley Wood and Birmingham International Station
Coach to Birmingham Airport
Megabus offer a wide range of destinations across the UK, with tickets from just £3! Visit the likes of London, Bristol, Southampton and Leeds for less than £15 when booked in advance online! However, do keep checking the prices as they can change!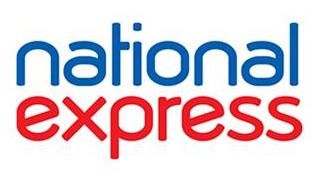 National Express run a national fleet of coaches, serving many of the large cities across the UK. The National Express service serves both Birmingham Airport and the NEC Arena. One way tickets start at just £5 when purchased online, making it one of the cheaper ways to travel!
Birmingham International railway station is directly linked to the airport passenger Terminal by Air-Rail Link. The Air-Rail Link is free, operates regularly between 03:30 and 00:30, with the journey takes less than 2 minutes.
Birmingham Airport to the City Centre
To get from Birmingham Airport to the City Centre, it's a 10-15 minute journey from Birmingham International rail station to Birmingham New Street station.
There are plenty of trains running each hour during the day, with services from Virgin Trains, Arriva, National Rail and Cross Country.
Train times, cheapest fare finders and discounts on UK attractions can be found from thetrainline.com . Booking in advance can save you up to 43% as opposed to booking at the train station, so it's worth getting your tickets sorted online today!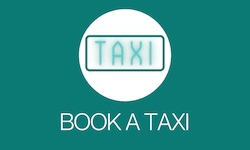 Taxis are a great, hassle-free and convenient way to get to the airport. There are loads of taxi companies serving Birmingham Airport and the surrounding areas, many of which specialise in airport taxis and can offer great rates.
Find cheap airport taxis near you by checking out our Birmingham Airport Taxi Listings. The listings include contact details and a description of each company's services to help you book a taxi to suit your needs.