Birmingham Airport Taxi & Transfers
Welcome to your complete taxi guide for Birmingham Airport.
Enroute Taxis has one of the largest taxi fleets in Birmingham. Available to anyone who books a taxi through our website, 24 hours & 7 days a week, 365 days per year. Book via our online booking page & get 10% off on every taxi ride, or simply head over to our home page & call us on any of our numbers displayed on our website in order to book your taxi or to get a quote today.
Get your taxi business in front of people traveling to and from Airport.
There are different options to suit you.
Add your Business
Estimated taxi fares:
Birmingham Airport to Birmingham City centre *
Below is a table of approximate fares from Birmingham Airport to Birmingham New Street Station, which is in close proximity to The Bullring and other Birmingham attractions. Please note that these prices are only a guideline, and it is best to obtain a quote from the company itself as prices will vary between companies and depending on traffic and routes.
| | | |
| --- | --- | --- |
| Vehicle | Single Trip | Return Trip |
| Saloon Car (up to 4 passengers) | £41 | £66 |
| Estate Car (up to 4 passengers) | £50 | £70 |
| Executive Car (up to 4 passengers) | £56 | £90 |
| 8 Seater Minibus | £74 | £148 |
| 8 Seater Minibus Executive | £89 | £180 |
| 16 Seater Minibus (12, 14 or 16 passengers, depending on luggage) | £141 | £274 |
| 16 Seater Minibus Executive (12, 14 or 16 passengers, depending on luggage) | £162 | £293 |
* Please note that these prices are only estimates. Fares can vary depending on routes, added extras (such as extra luggage, pets, wifi access), taxi firm rates and time of journey. Please contact your Birmingham Taxi firm directly for an accurate quote.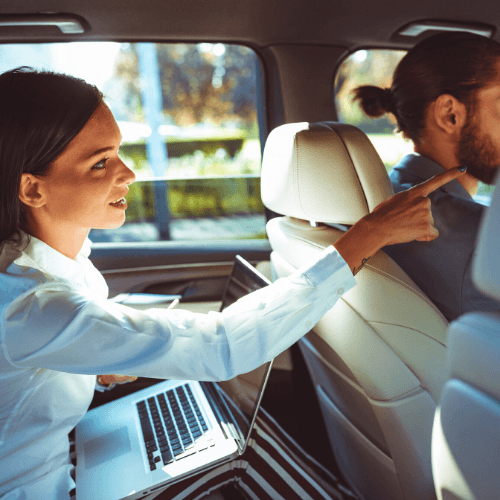 Birmingham Airport Taxi Rank
The official Birmingham Airport Taxi rank sits outside arrivals, operating a twenty-four-hour hackney carriage service. Airport Ranks run this service and there is a customer service representative available at the rank. A variety of vehicles should be available, with some carrying up to five passengers and some able to carry more than this.
Journeys using these cabs will be a metered fare, which will be displayed throughout your trip in the taxi. The taxis also accept major credit and debit cards, saving you the hassle of trying to find spare change!
Yes, you do not have to use the official Birmingham airport taxis. There are plenty of local taxi companies, some of which are located at the top of this page, who you can ring up and book in advance, usually saving you quite a bit of money on the metered fare. See above for some really handy local companies with great rates!
The downside of this is that you will usually have to include in the price you pay the cost of any parking fees that may be incurred.
If you are a regular flyer or a corporate customer, consider making use of the account options offered by most taxi companies. Account-holders receive priority services, and negotiable rates depending on how frequently a taxi is requested.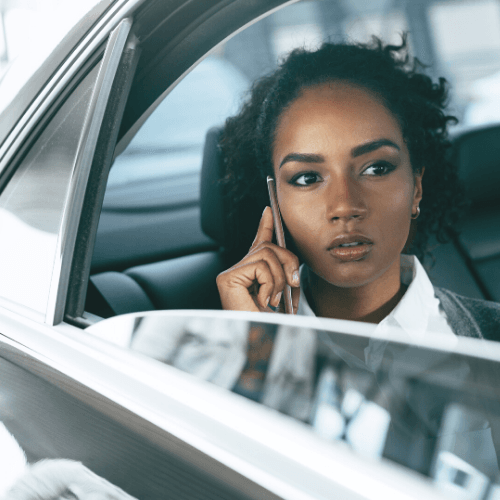 Onward Travel
Birmingham Airport is very conveniently located. You can get the RailAir service to the nearby Birmingham International rail station, which also gives you access to the National Exhibition Centre (NEC). However, many train routes operate from Birmingham New Street, which is convenient for the town centre and The Bullring. It is around a 30-minute drive, dependent on traffic!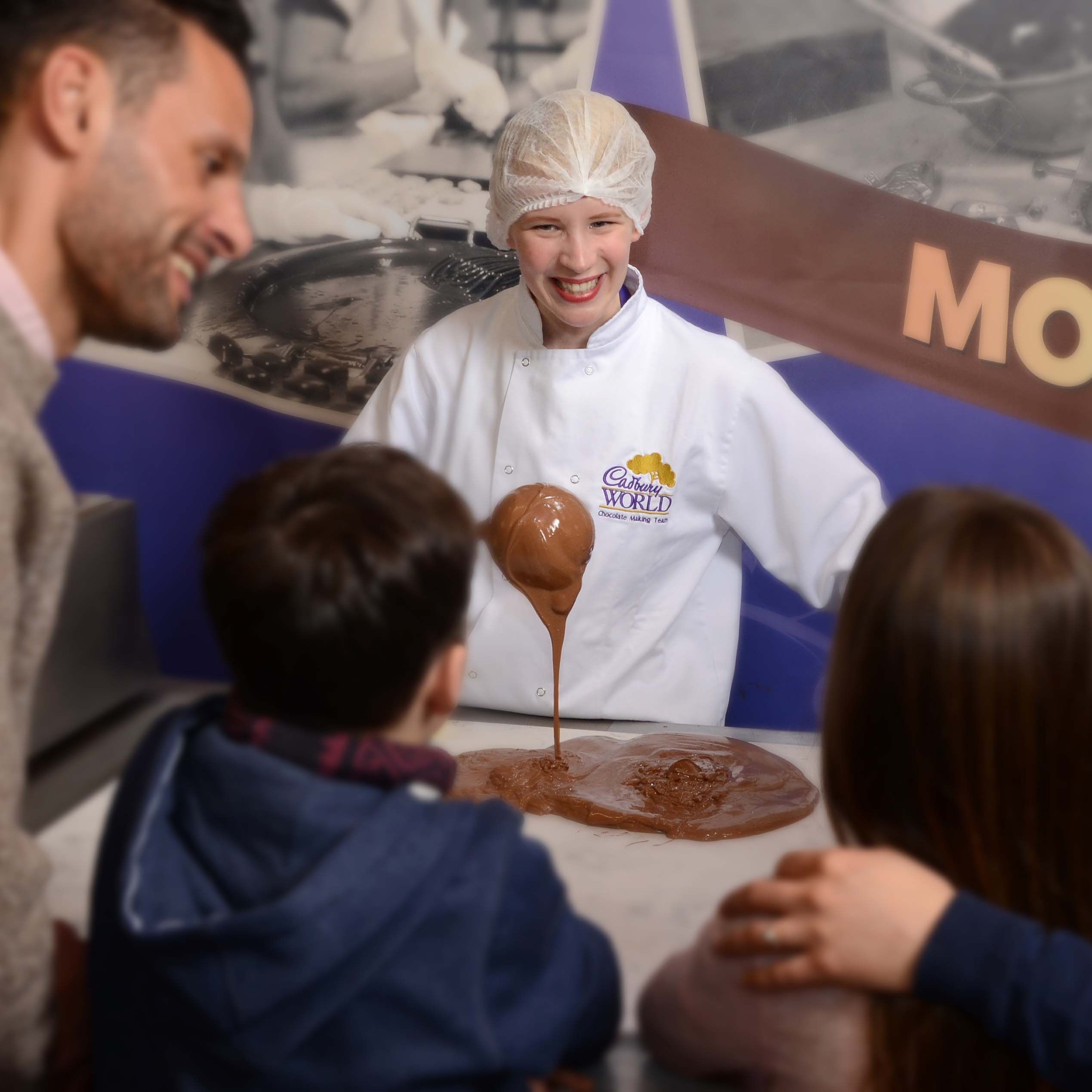 As above, Birmingham Airport is roughly 14 miles away from the city centre and whilst there may not be much to do at the airport, Birmingham is full of attractions for all travellers.
For any chocolate lovers out there, a visit to Cadbury World is a must! Find out how your favourite Cadbury's creations are made, the story behind Cadbury and enjoy delicious melted Cadbury Dairy Milk chocolate with other sweet treats!
For the history enthusiasts out there, discover the origins of the cocoa bean and how chocolate came to Europe, before travelling back in time to a recreation of Victorian Bull Street where the Cadbury business began.
Ever fancied yourself as a national television presenter? Visit the BBC Birmingham's Public Space to try your hand at presenting the weather forecast or a news item and take a tour around the set where BBC Midlands broadcast their show! Birmingham was also the home of William Shakespeare for the last 19 years of his life, he wrote 26 of his favourite plays in the New Place.
Head over to Visit Birmingham to see many more attractions in and around Birmingham.