Birmingham Airport History
Within the Top 10 UK busiest airports

Home to over 50 airlines

Over 12.7 million passengers recorded in 2019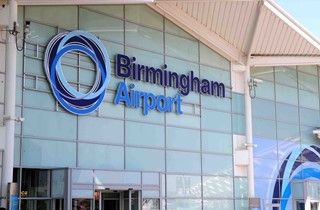 So how did it all begin?
Birmingham Airport was first opened in 1939. It was owned by the city council as a municipal airport and designed to meet the needs of the local residents and the industry of Birmingham city and the surrounding areas.
During wartime the Air Ministry took over and developed the site, building two hard runways. In 1946 the airport reopened and civil flights recommenced. By 1954 there were services to Dublin, Belfast, Glasgow, Edinburgh and Jersey but the length of the runways restricted the use of larger aircrafts.
The expansion of the main runway in 1966 led to an increased number of jets using the airport and the need for expansion became evident as international flights became available. The opening of the National Exhibition Centre (NEC) just minutes away helped promote the airport in the late 1970s and in May 1984 the Main Terminal was opened by The Queen giving opportunity for more routes and an increase of passengers using Birmingham Airport.
Further development of the main runway helped attract scheduled flights to the USA and charter flights further afield to destinations such as the Dominican Republic and Mexico.
To accommodate such expansion a second terminal was opened in 1991. The Eurohub was to be used by British Airways and its partners and be the first terminal in the world to combine domestic and international passengers. Passenger numbers continued to increase annually as did development to both terminals and facilities. The year 2002 saw 8 million passengers pass through the airport, an increase of 2.8% from the previous year. Numbers continued to rise and in 2006, over 9 million passengers passed through.
During February 2011 Birmingham Airport transformed back into a one terminal facility. This was done by combining both Terminal 1 and Terminal 2 with the effect of making one large terminal building. In the new facility, all arriving passengers now arrive in one single meet and greet area and security is combined. The aim of the redevelopment was to improve the experience for the passenger and increase the amount of traffic travelling through the airport.
Today Birmingham International Airport is home to more than 50 different airlines and offers hundreds of direct and indirect services. The airport has superb road and rail links, great facilities and there is ongoing improvement and development.
In 2016, The Learning Hub was launched in conjunction with Schools of King Edward in Birmingham, an educational centre for children and teachers alike. The aim is to create an inspiring and exciting learning environment for the children and offer a unique learning setting. The Hub offers direct access to the landside areas of the airport whilst offering stunning views of the runways.